Wheelhouse 20/20 is very excited to announce the newest addition to our growing team, Sam Thompson. Sam will join us as a Digital Advertising Specialist, bringing years of experience in social media advertising, search engine marketing, targeted display and retargeting, along with geofencing and analytics. We are excited to have Sam begin helping us serve our clients and wanted to give all our existing and future clients and the inside scoop on Sam, because he's probably the coolest nerd you'll ever meet and he will be able to bring an impact to your business.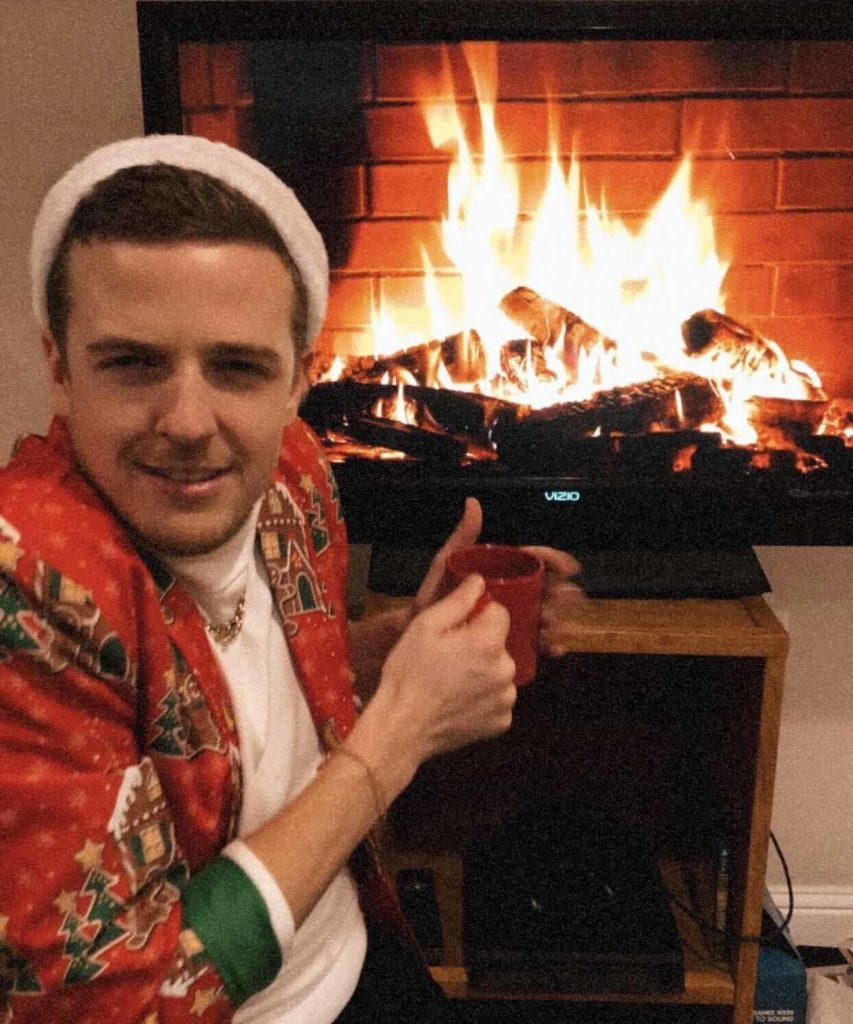 Personal Background
Sam was born and raised in small town Iowa. After graduating from Iowa State University (Go Cyclones), Sam bounced around from Colorado, Pennsylvania, and eventually found himself in Portland, Oregon, finally finding a place he's happy to call "home". His definition of paradise is "anywhere with a cup of coffee and a scone". He'll happily drop whatever he is doing (other than work) to talk music.
Professional Experience
Raised in a town of 1,000 people, Sam relied on his older brother to introduce him to new and intriguing things he wouldn't experience otherwise. Being introduced at a young age to movies like "Reservoir Dogs", and music such as "Norma Jean", Sam was intrigued by what else the world offered outside of his small town. During his time at Iowa State, Sam was elected into Director roles for a music venue and also a movie theater on campus. He also worked in digital media for the Iowa State Athletic Department, which led to him getting digital media jobs at Northern Colorado University and Dickinson College. Developing a passion for marketing while in these roles, Sam knew he wanted to pursue a career in marketing while living in a city he'd love; Portland. Sam moved to Portland and began working for a local agency as a Digital Marketer. Quickly moving into a Managerial role, Sam was tasked with overseeing the entire SEM department and building a team internationally.
A Love For Mathvertising
Sam was always a fan of math class because there was a definitive answer to the questions being asked. He believes this is also (mostly) true in marketing. Utilizing the data and tools at your disposal, there is an algorithm to optimizing your advertising strategy and getting the results you're looking for. Sam enjoys nothing more than seeing and sharing the positive results from a marketing campaign that he worked hard to finely tune.
An Excellent Communicator
Understanding data and utilizing new efficient tools is important to being on the forefront of the digital advertising world, but Sam believes that you'll never be 100% efficient if you cannot communicate with and understand your client. Although he'd prefer working behind the scenes instead of in front of the camera, Sam is never afraid to communicate with his clients. With a proper understanding of a company's "voice", Sam feels confident he's properly representing his clients and marketing in alignment with that client's values.
Welcome to the team, Sam! We cannot wait to see the impact you are able to bring to Wheelhouse and our clients! For more fun facts about Sam, check out his employee profile.