Meet Mike
Mike Garcia is the newest member of our Rockstar team at Wheelhouse 20/20. Mike joins us with over five years of experience in operations, finance, and analytical experience.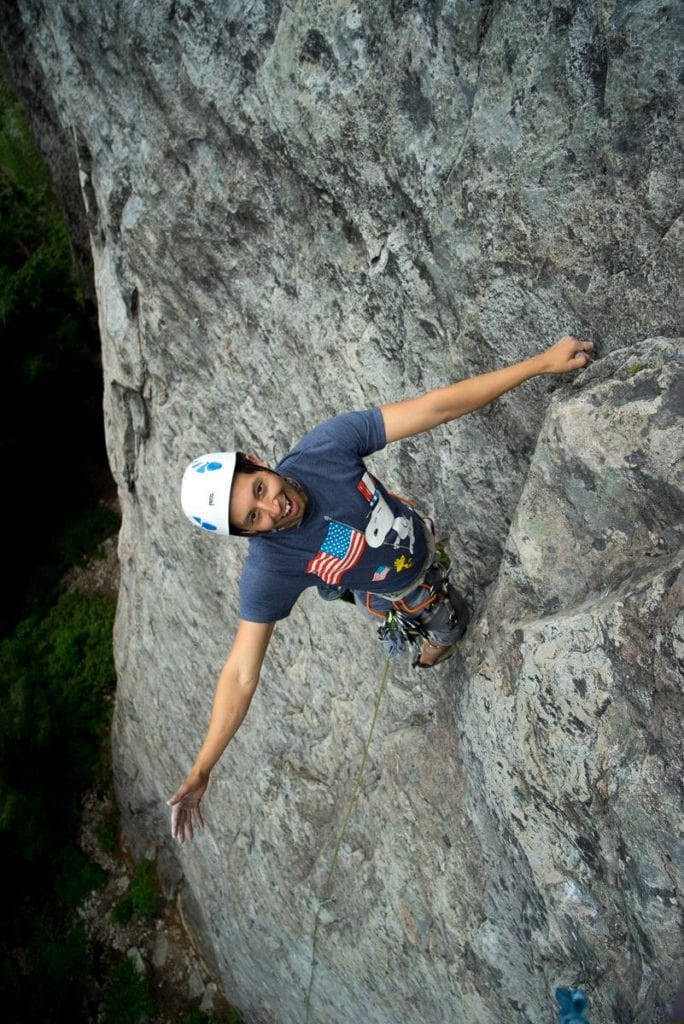 Background
Mike was raised in a small Oregon town about 20 miles from of the current Wheelhouse office. Although he is part of the California exodus to Oregon, he grew up as a child of the Pacific Northwest, enjoying all it has to offer. Mike embodies the weekend warrior lifestyle. If he's not at work, he's rock climbing, snowboarding or mountain biking somewhere in one of Oregon's endless outdoor playgrounds.
Experience
Mike was raised in a household of entrepreneurs – experiencing the excitement, growth, and challenges of business as his parents opened a number of small businesses. That sparked his interest and he went on to study business at Oregon State University. Mike discovered an emerging ski club while in college. He quickly ended up running the club in various capacities over his time there. He was introduced to a group of outdoor-loving people and new outdoor sports which now drive his passions outside the office. This was also his first introduction to marketing and events, as he worked with various outdoor brands to promote the club. After College, Mike worked at the USGS supporting the budget analyst and administrative officer for a group of science centers. This was where he first realized his affinity for financial and analytic work. His role grew to support broad administrative functions including: travel, inventory, HR, and ad hoc reporting. His time there culminated in his managing a Boise Idaho field station after the retirement of both its administrative staffers. Before coming to Wheelhouse, Mike worked for a large outdoor gear and travel e- retailer. First, in finance and planning, then as site manager. With mentorship from an extremely talented team, he dove deeper into financial and analytical work. He learned to apply data-focused problem solving to marketing gear, apparel, and travel to a niche market, at a brand with a web audience of over 12 million members.
Data-Driven Problem Solving
Mike believes that where there's data, there's a way. In today's technological climate, there is data to be found in almost every aspect of our lives. The trick lies in harnessing that information in meaningful ways. When done properly, the insights gained from this information provide real advantages in understanding your customer, reaching them, and providing them authentic products and services. Mike has a passion for learning the interconnected parts of a process, the information that accompanies it, and the tools used. He enjoys the challenge of creating efficiencies in processes, finding better ways of doing things, and knowing there are always improvements to be made.
Brand Authenticity
The outdoor industry is a niche audience that is extremely brand loyal. They demand genuine messaging, and trustworthy products. Mike's experience developing campaigns for such an audience carries through to the building industry – where customers want products they can trust, from people who know what they're talking about. Just like he trusts a climbing rope, Mike understands that wheelhouse 20/20's dedication to the building industry allows us to deliver trusted messaging to real people. Mike loves using his interest in data and problem solving to help learn the makeup of a customer segment, and the true needs of an audience. This lends to ensuring twice over that an authentic message is being delivered. Work with Mike. Mike is eager to bring his broad data-focused and marketing experience to Wheelhouse, and contribute to the continued growth of Wheelhouse and our clients. We are excited from him to bring his skill set and can-do attitude to both our internal operations, and marketing support.
Welcome to the team, Mike!