Scott Ericson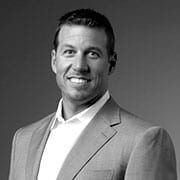 About Scott
A graduate of University of Oregon, Scott Ericson received his MBA from the George Fox University School of Business Management. As a dynamic leader and public speaker in the building industry since 1993, Scott has experience in both the operations and sales sides of business development. Prior to starting Wheelhouse 20/20 in 2010, Scott served on Parr Lumber Company's Executive Leadership Team and is a current Executive Board Member for the Home Builders Foundation.
Past Positions
Member of Parr Lumber Company's Executive Leadership Team
Member of Parr Lumber Company's Acquisition and Expansion Team
Chairman of the Political Action Committee for the Building Industry Association
MBA Advisory Board Member at George Fox University
Board Member for the Kappa Sigma Fraternity Endowment Fund
University of Oregon Presidents Club
About Wheelhouse 20/20
Wheelhouse 20/20 is a marketing agency specifically for the LBM industry. More accurately described as a business development company than a conventional advertising agency, Wheelhouse 20/20 was founded by Scott Ericson and Jennifer Swick (former Parr Lumber Company Leadership Team members) on the philosophy that sales and marketing should not operate in silos. An integrated marketing approach should accomplish four things, provide solutions for customer challenges, establish a strong consistent brand, sustain momentum around a company's initiatives and increase the top and bottom line.